Full colour digipak
Hidden bonus track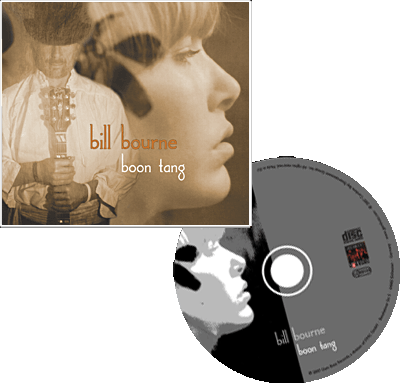 Boon Tang already is Bill Bourne's second solo CD on Gem Buzz Records.

Boon Tang is the result of one of those breaks he often takes between his various musical adventures and projects. This new solo album contains his cumulative proficiency in eleven songs und some intensive and intoxicating cover songs.

On four songs Bill is supported by the rising star of world music heaven, Eivør Pálsdóttir, who contributes to the atmospheric tightness with her wonderful harmonies.

A couple of other songs are affected by the collaboration of Bill's protegé Laurelle.

Boon Tang definitely is an in album form cast image of Bill's spiritual comprehension of music and language and their poetical togetherness.

Boon Tang is idiosyncratic and unique - music for your ears and food for your soul.
Sound samples are available on the label's website.
Tags: Bill Bourne, Gem Buzz Records