Full colour digipak
Previously unissued bonus tracks
Limited video DVD

Portland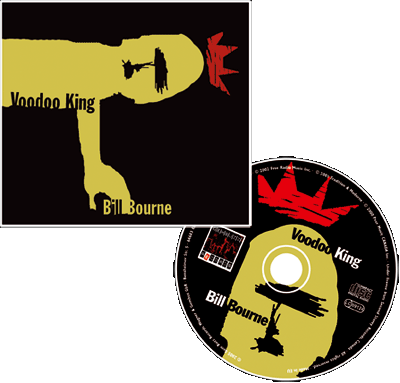 Voodoo King is Bill Bourne's first solo CD to be released in Germany, Austria and Switzerland. His fellow musicians from Tri-Continental, Lester Quitzau (who also co-produced the album) and Madagascar Slim, are featured as guest musicians.

Voodoo King starts with a spoken intro to the first track, Hilfiger Heaven, a beautiful ballad accompanied with sad saxophone sound. The hypnotic Portland pays tribute to Tom Waits -- the accomanying video was nominated for three AMPIA Awards. Holy Holy surprises with African sounds, Burnin' Candles comes along like a classic Cat Stevens ballad. The Ballad of Moses Jane decries the practices of the Bank of Canada, which drove many people to ruin and some to death. Grace is pure ebullient joy of life in world music robes.

From the three exclusive bonus tracks The House has been recorded live. It should be well known to Tri-Continental aficionados.
Sound samples are available on the label's website.
Tags: Bill Bourne, Gem Buzz Records